Commercial Refrigeration
Contact Cool Aid AC & Refrigeration Today
Welcome to Cool Aid AC & Refrigeration in Edinburg, TX, your go-to experts for all your commercial refrigeration needs. Our licensed, insured, and experienced technicians are at your service, ensuring your business never skips a beat due to refrigeration issues. Contact us at 956-784-2496 for professional assistance.
Your Trusted Partner for Commercial Refrigeration Systems in Edinburg, TX
Cool Aid AC & Refrigeration understands that your business relies on its commercial refrigeration systems. We offer a full range of services, including installation, repair, and maintenance of walk-in coolers, freezers, and ice machines.

Professional Refrigeration Appliance Installation
Our team of professionals provide expert installation of commercial refrigeration appliances, ensuring seamless operation from day one. We understand that every business has unique needs, and we're here to help you select and install the perfect refrigeration system to meet them.

Expert Commercial Refrigeration Repair
When refrigeration issues arise, timely repair is crucial to minimize business disruptions. Our technicians are trained to identify and rectify any problems with your commercial refrigeration systems promptly and effectively.
Comprehensive Refrigeration Maintenance
Regular maintenance of your refrigeration appliances is key to their longevity and efficient operation. Our maintenance services are designed to identify potential issues early and keep your systems running at their best, ensuring you stay in business.
Frequently Asked Questions
01
Why is regular maintenance important for commercial refrigeration systems?
Routine maintenance helps in detecting potential issues early, thus preventing costly breakdowns. It ensures your appliances run at peak efficiency, which can save energy and reduce your operational costs.
02
What are some signs that my refrigeration system may need repairs?
Indications that your system may need repairs include: unusual noises, high energy bills, ice build-up, temperature inconsistencies, and water leaks. If you notice any of these signs, don't hesitate to give us a call.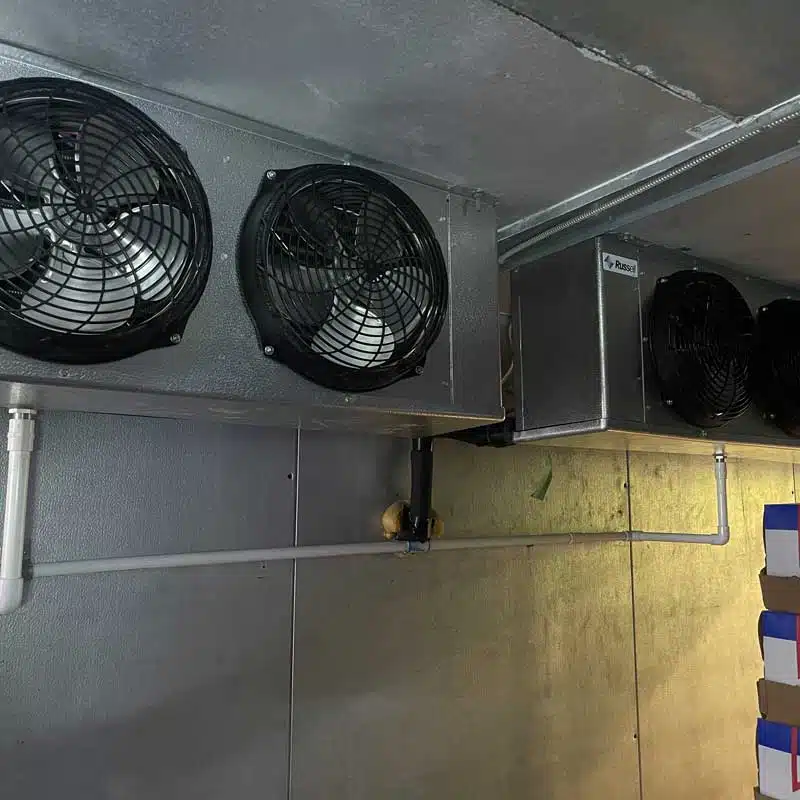 Act Today! Ensure Your Business Never Skips a Beat
Whether you're setting up new commercial refrigeration systems or need timely repairs and maintenance, trust Cool Aid AC & Refrigeration. We're dedicated to helping your business run smoothly in Edinburg, TX. Call us at 956-784-2496 and experience our professional and reliable service.